Contribute to our fundraiser and help end harmful COVID protocols
Help us to raise awareness about the COVID hospital protocols that took the lives of so many, and fund a class-action lawsuit to stop the use of remdesivir.
Donate $25 or more and choose a free gift
Choose from a sticker and magnet set or medic-alert bracelet when you donate now.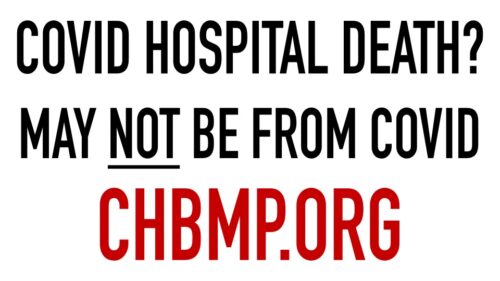 Free Gift With Donation
Car Magnet and Stickers
Free with every donation of $25 or more
One car magnet 7" x 5" (black and red text on a white background)
and two car widow stickers 7" x 5" (white and red text on a clear background)
These magnets and stickers were designed to grab the attention of those who persist in the belief that COVID that killed their loved one – and make them consider that it may not have been COVID responsible for their death.
Put a magnet and stickers on your car and help start the conversation today.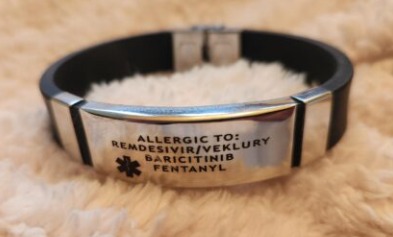 Free Gift With Donation
Medic-Alert Bracelet
Free with every donation of $25 or more
Raise awareness and protect yourself from deadly hospital protocols with our impactful medical alert bracelet.
This powerful bracelet clearly communicates your allergy to Remdesivir, Baricitinib, and Fentanyl, sending a strong message to hospitals. Take a stand against harmful drugs and reclaim control from big pharma.
Crafted with care, the bracelet features a durable silicone band with a stainless steel buckle and engraved plate. It serves as a symbol of advocacy and conversation starter.
By making a donation to CHBMP, you can not only protect yourself and help raise awareness, but also contribute to the class-action lawsuit seeking to end the administration of this harmful drug once and for all. Together, let's dismantle harmful protocols and prevent further suffering.
Join the movement for change. Spread the word and make a difference. Stay informed and support the cause.